While looking for a stencil for another project my four year old saw a stencil of Optimus Prime and insisted he wanted a Transformer shirt. We had an hour before we had to leave. I thought we could pull it of before that time, and we could have if I hadn't also tried to do a shoot to make a post about it.
Cutting the stencil with my Cricut Explore and picking out al the bits we didn't want to iron on was quick and easy. Next step, ironing the stencil to the shirt. The iron was set at the highest setting which was great for previous projects. But I left the iron-on to long this time because I wanted to take this photo.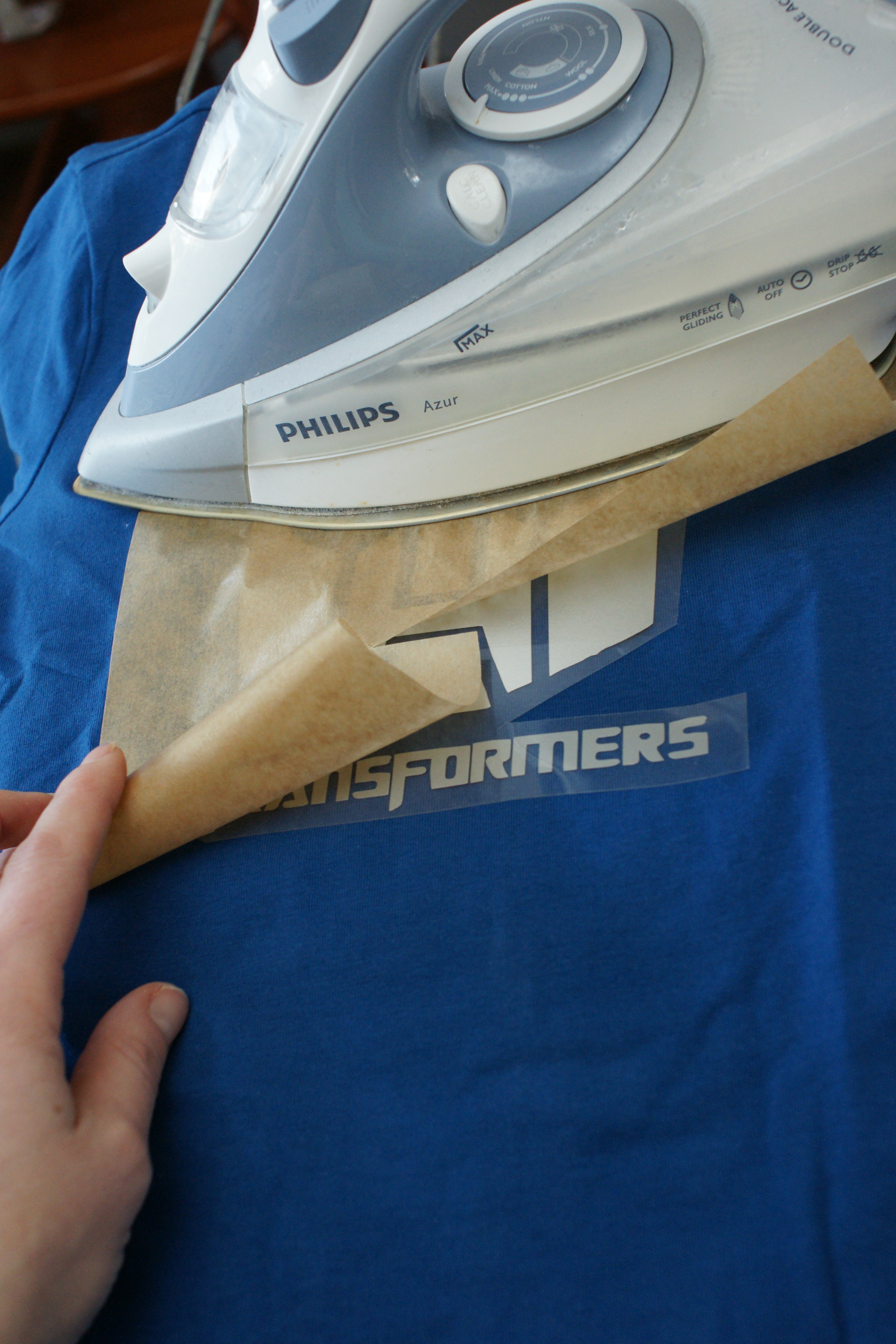 And this was the result!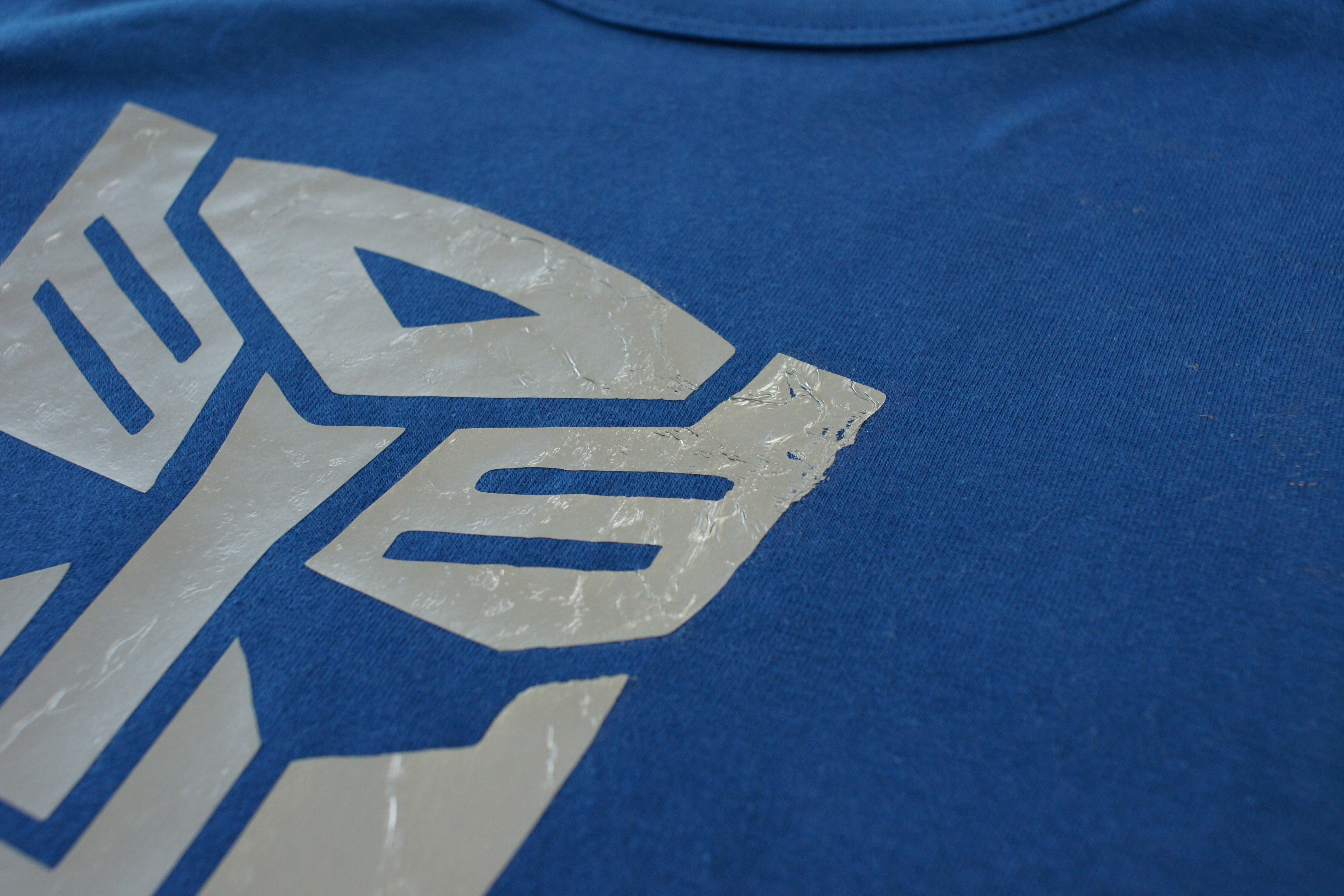 The iron-on shrunk because I overheated it. Now he has cool Transformer PJ's and his mom's promise to do a retry later.