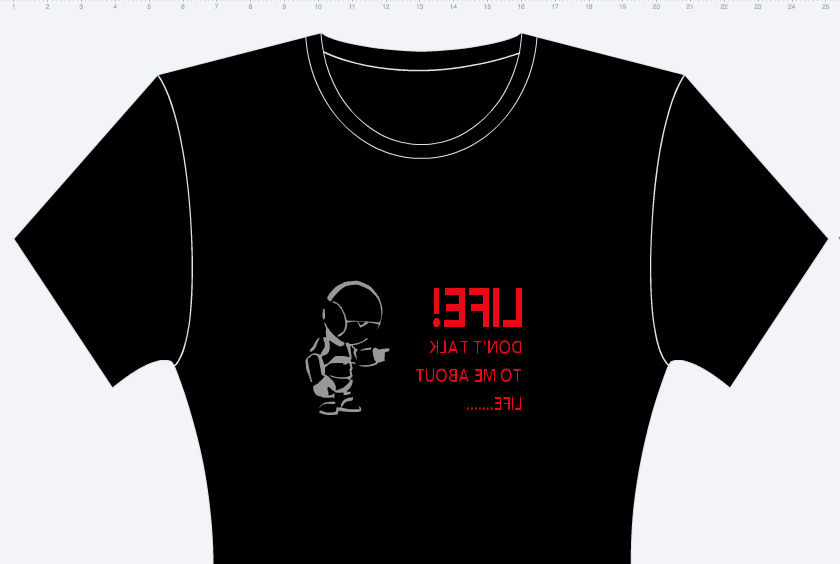 Today I finally got around to doing a project om the Cricut Explore. We have been playing around a little with the software and cut some text out of cards, slowly I felt confident enough to do an iron-on on a t-shirt.
I really like The Hitchhiker's Guide through the Galaxy. Years ago we stumbled upon a CD-box of the original BBC radiobroadcast at a fleamarket and since then I've listened to the entire show at least 4 to 5 times. One of my favorite caracters is Marvin, the Paranoid Android. So that was my starting point for this project.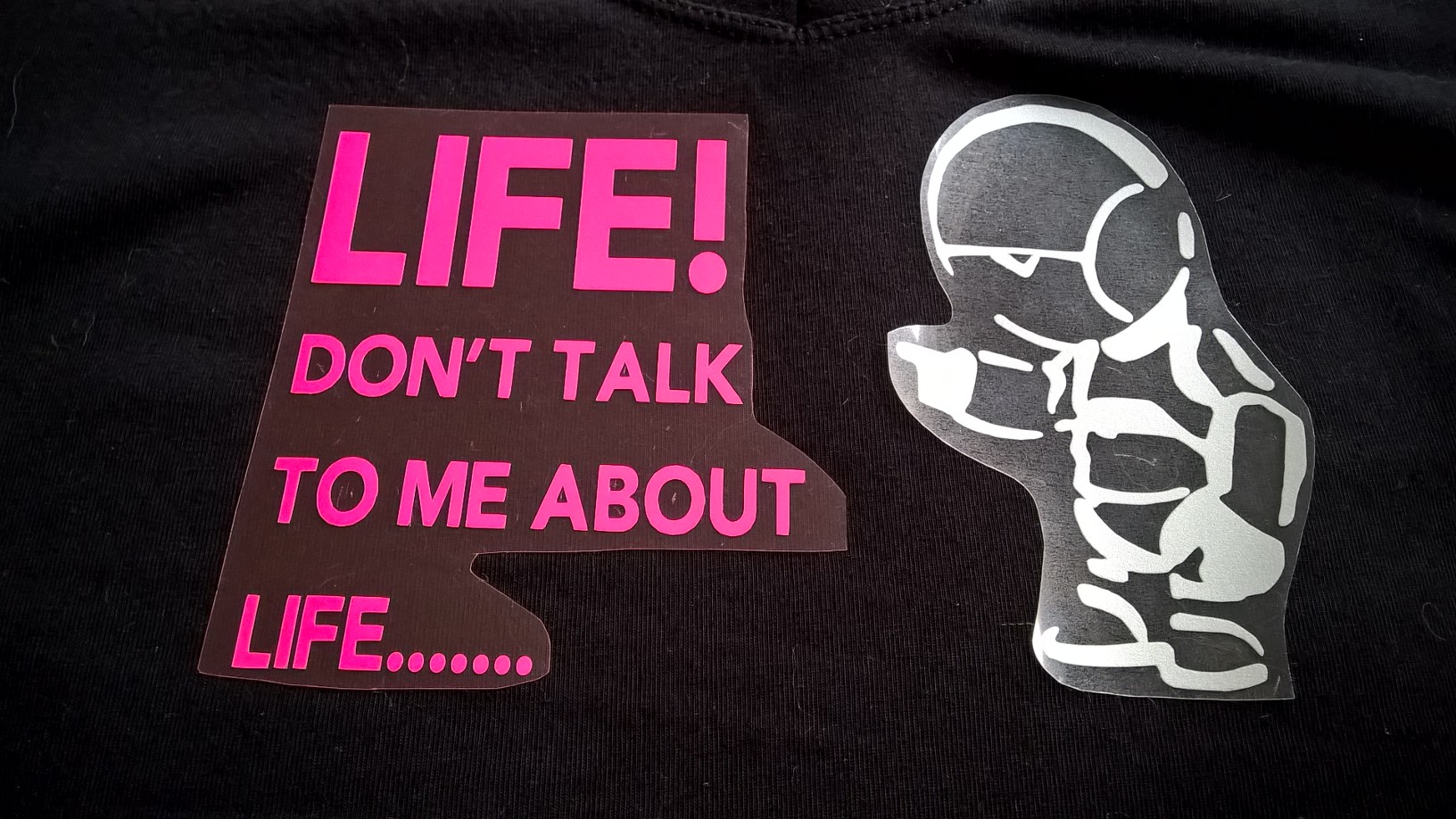 I found this stencil of Marvin which was easily imported into the Cricut design space. I paired it up with one of Marvin's most famous quotes; "Life, don't talk to me about life….".
For the back I made a little "Don't panic and carry a towel" stencil with The Hitchhiker's Guide trough the Galaxy logo.
I wasn't sure about the color of the text, I finally decided on bright pink. I'm still not sure if that was the best option. I do like it, but it's pretty bold. Maybe I should have gone with something more laid back. That way the shirt would get more wear. But ……. that's the fun part of having this machine. I can whip up another in no time with a different colourscheme.