Let me show you how you can make a quick leather bracelet out of an old belt. I up-cycled this one from an leather belt I found while cleaning out my closet.
Last week I was cleaning out a closet in my attempt to declutter the house when I came across an old leather belt. I never wore it much so it was good as new. I tried it on but it was to snug to wear as a belt. I was about to toss it in the donation pile when I saw it's potential as a leather bracelet. And as you know I'm a sucker for an up-cycling project. Especially one as quick as this one.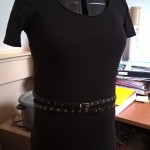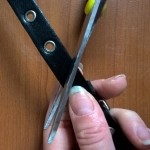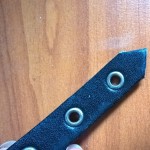 I wrapped the belt around my wrist a few times to get the right length for the leather bracelet. And cut the new end in a V shape. And there you go a quick leather bracelet up-cycled from an old belt.