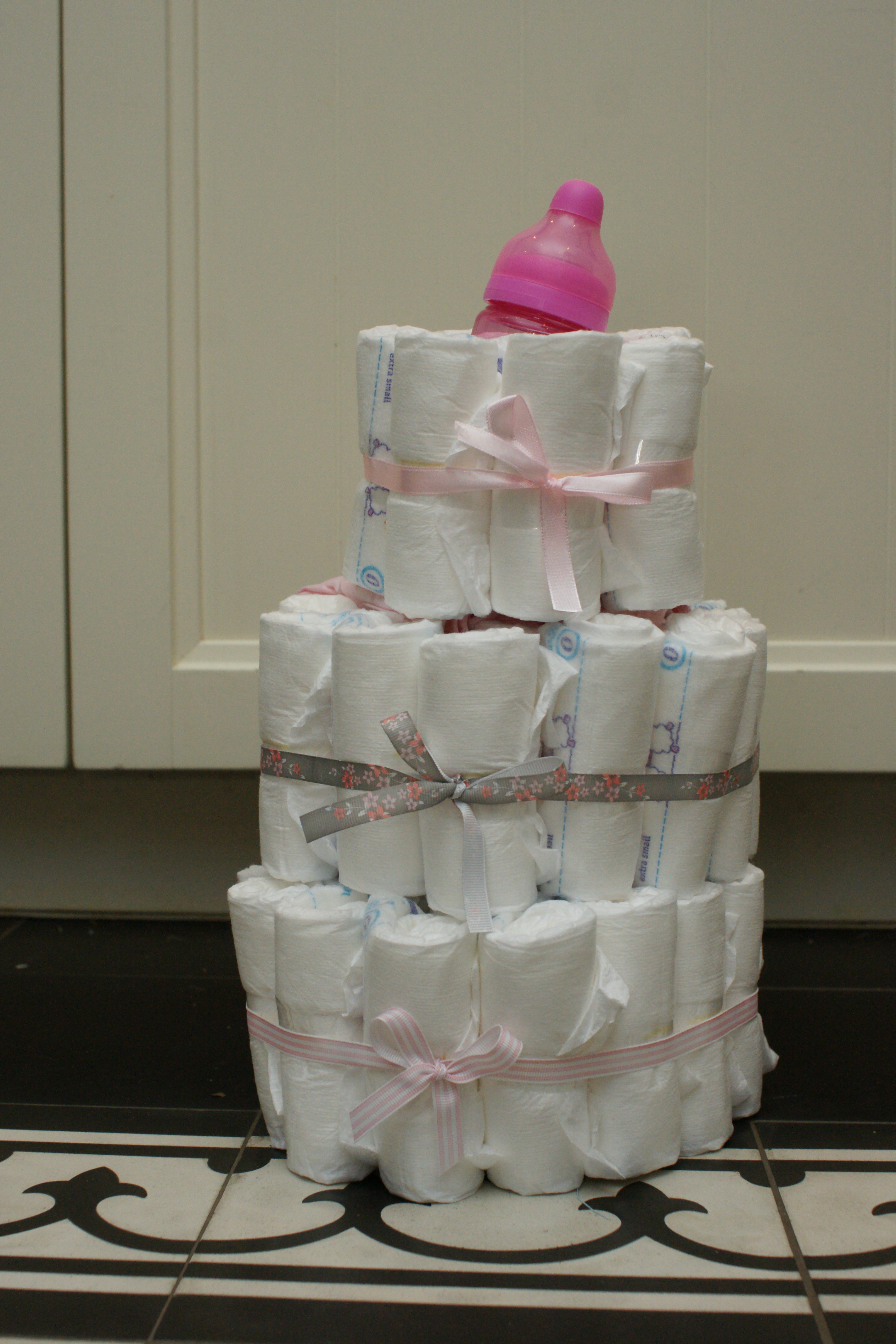 One of my close friends had the cutest baby girl just three weeks ago. And last Monday we went to see the little princess who was already smiling whilst enjoying some Nursery Rhymes in the background. I asked her mommy if she needed or missed anything cause I know how you end up with a truckload of stuffed animals but no onesies in just the right size or diapers for that matter.
Tiny diapers was what my friend needed. So off to the shop for the appointed brand and size.
Because it's not that fun to just hand over a pack of diapers I made her a diapercake. These are always fun to give and easy to make. So here's a little tutorial on how to make your own.
Supplies: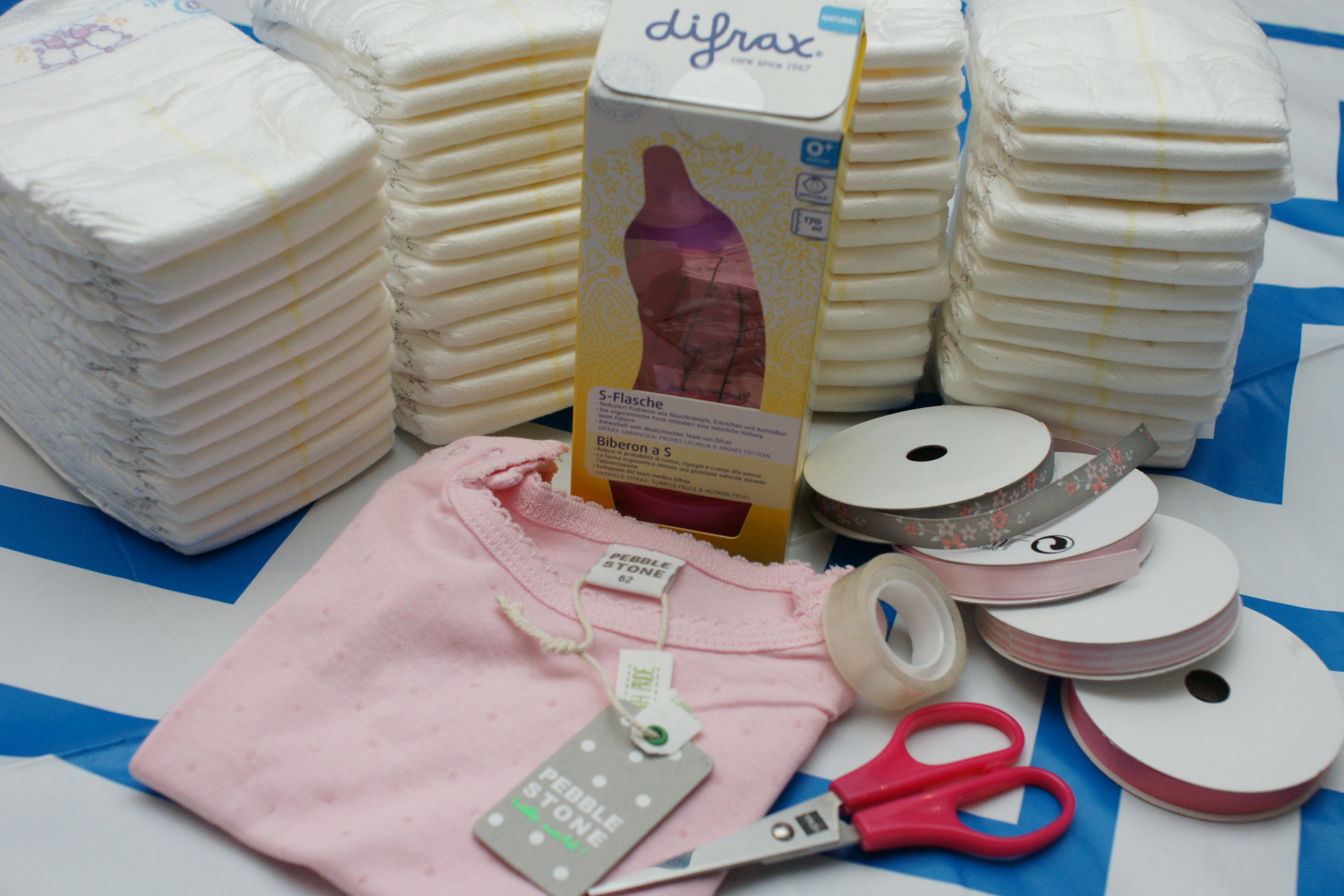 Diapers (I used one pack of 52 diapers for this one)
Tape
Ribbons
Optional:
Cardboard or a plate
Little extra gifts
Start with making a little roll of the diapers. Start at the bottom of the diaper start rolling upwards. Then tape the roll shut. Use enough tape! The new mommy won't like you for it, but otherwise your little rolls will start popping open before you're even started.
I usually make a whole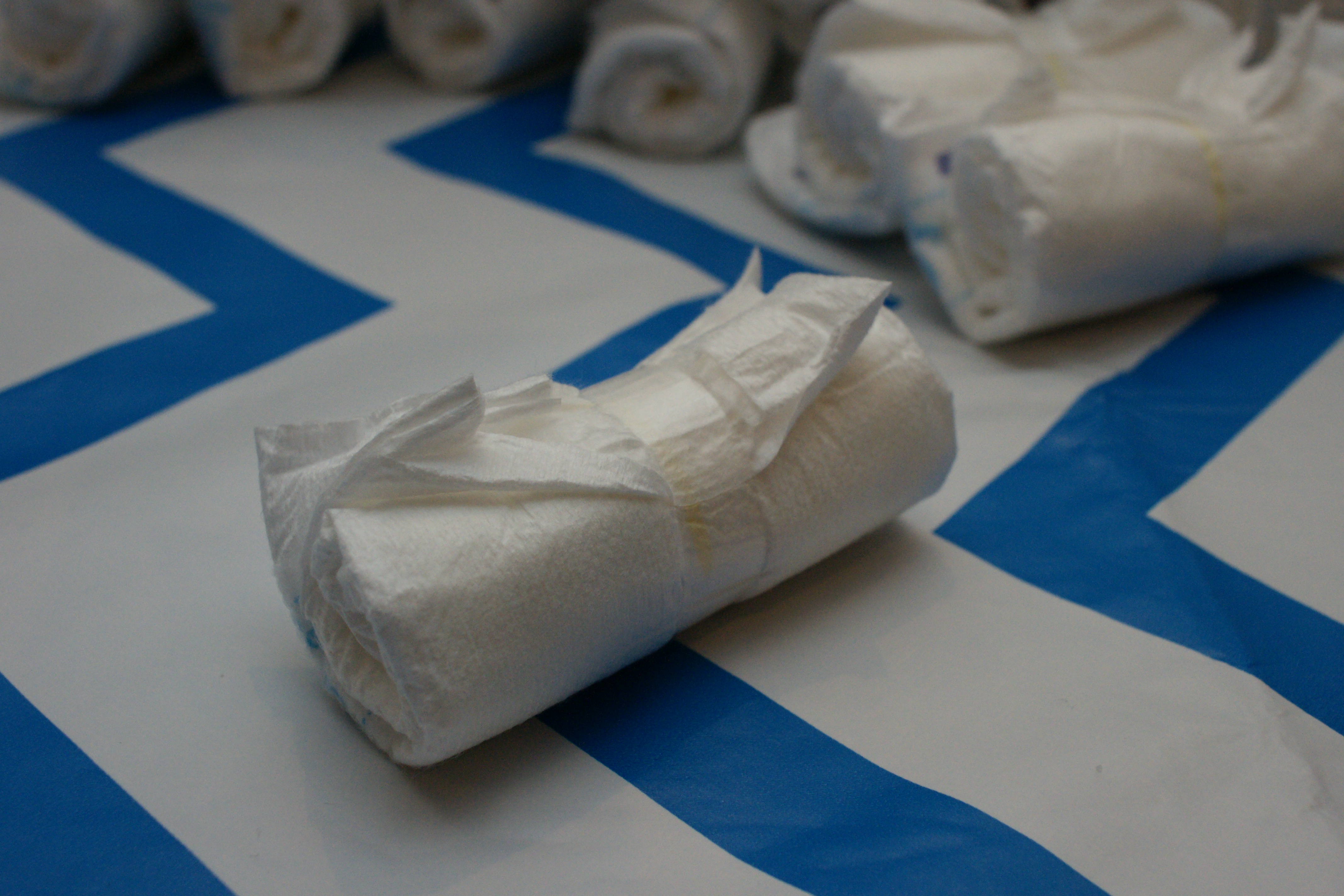 bunch of rolls and start making the layers from there. If you have little gifts you can put them on the cake or incorporate them in the layers. I did this with a bottle in this cake but you can also do it with socks, a blanket, onesies, the options are endless.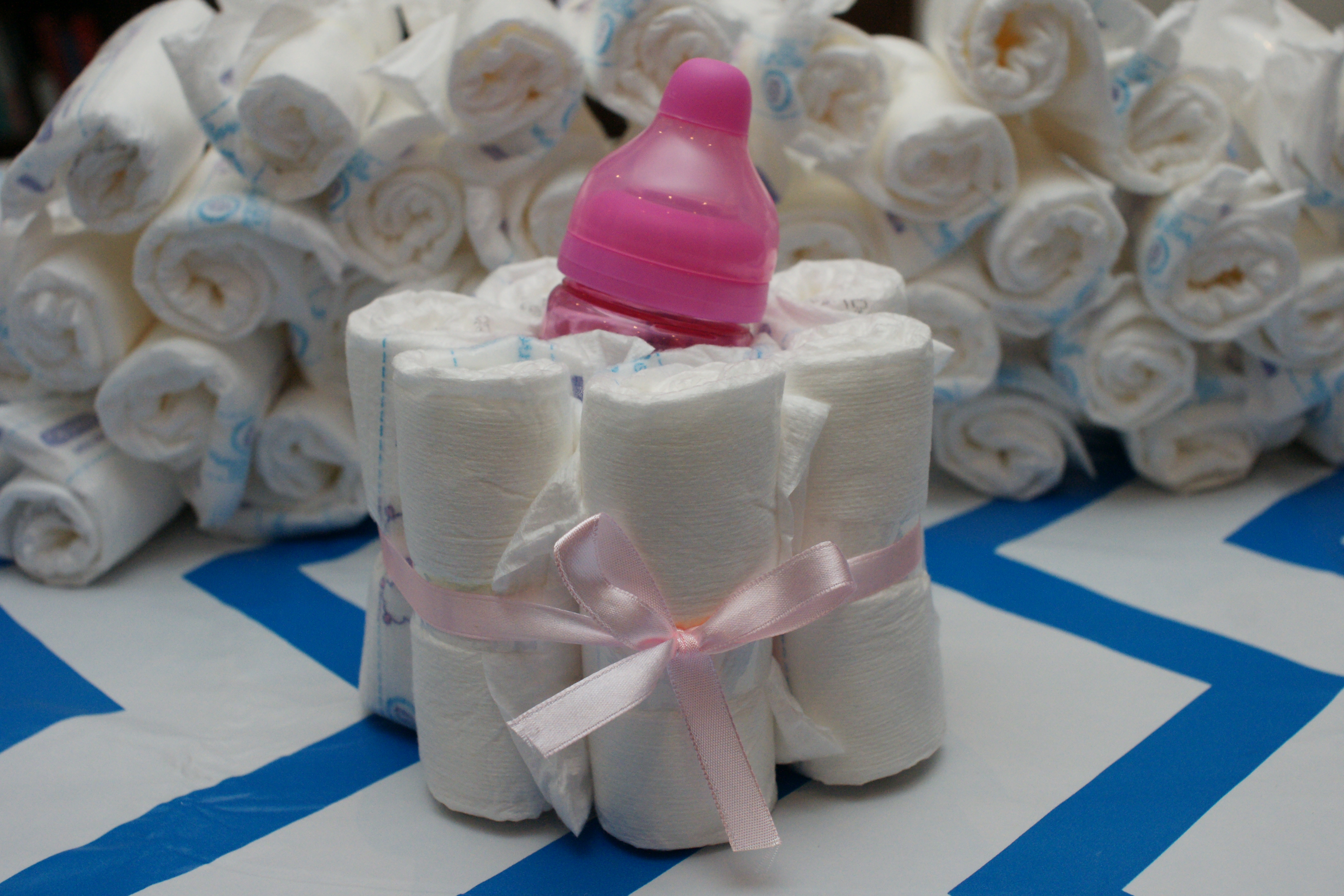 To make a layer start with one diaper in the middle and start putting a new circle around that. Then tape the new circle together. You can tape the outer circle or use a ribbon. I usually use a ribbon so you don't see tape on the outside.
Start with your top layer and work your way down. Making each layer a bit wider than the previous. Before you start stacking them make sure your bottomlayer is stable. You can use some firm cardboard or a plate for this. Then start stacking your layers and decorating with anything you can find!