Americans call it French Toast, the French call it Pain Perdu (meaning lost bread) and the Dutch call it Wentelteefjes (which I won't translate because the translation would become inappropriate 😉 )
Our boy loves French Toast as a lazy sunday morning breakfast and can make part of it himself. For the Dutch equivalent of teachers appreciation day all the kids in our boys kindergarden class wrote down their favourite recipe down or filled out a questionnaire about their teachers. We chose our french toast recipe. We did a photoshoot to complete the recipe and show how much of the recipe can be a team afford of team mother and son. I thought I would share the french toast recipe with you guys!
Ingredients for the french toast recipe
8 slices of bread

250 ml milk
1 egg
1 small bag of vanillin sugar
Cinnamon
Butter
2 Plates or bowls
A fork or whisk
Spatula
Frying pan
Set out all the supplies and ingredients you need. Grab a chair or steps and let your child put the milk, egg, vanilla sugar and optionally cinnamon in a bowl. And let him or her stir it with a whisk or a fork.
Use a spatula to put the slices of bread into your mixture. Turn them over to soak and put them in the second plate. You can cut of the sides of the bread if you want to. We usually do. This is where mommy duty starts.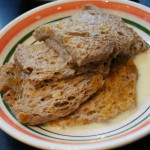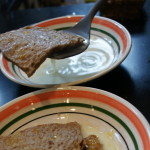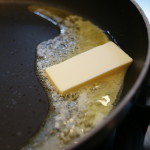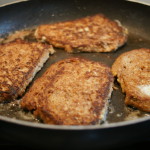 Melt the butter in your frying pan and let your child wake up daddy! When the butter is melted and starts to bubble put the toast in the frying pan. Turn the toast over after about 5 minutes. Set the table and take the french toasts out of the pan when they have a nice golden look.
Try to get everybody to sit at the dining table and enjoy your french toast and the rest of your sunday! For us this is the best french toast recipe.
Linked at Friday finds link party and Friday Frenzy