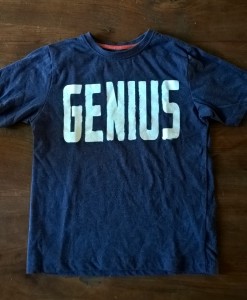 I recently bought this t-shirt for our five year old but didn't like is as is. It had great potential to be a DIY Lego shirt for our little Lego genius. He has been crazy about Lego since he was about three and a half. When he was four he already build all kind of Lego sets on his own. Lego Star wars, Lego City, Lego Creator he build them all and still always asks for Lego for presents. He loves to watch Lego build streams on Youtube and read his Lego magazines. So I think it would be OK to call him our little Lego Genius. That's how the idea for the DIY Lego shirt was born.
DIY Lego shirt
I googled the logo and got out my Cricut Explore. After importing the logo into the Cricut Design Space I made a separate template for each color. I had to re-adjust the sizes because the software did some automated adjustments. I'll have to look into that one later.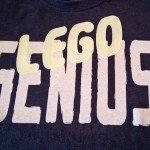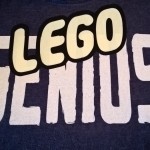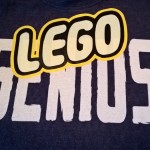 While the Cricut Explore was cutting the white, black and yellow iron on I got out the iron board and heated up the iron. I started with the white middle part and worked my way out ending up with the complete logo.
He couldn't wait to wear his Lego Genius shirt to school and show it off to his friends!