Our little girl is growing up so fast it's hard to grasp the fact she just arrived in this world a little over a year ago. She's such a happy little thing and is getting her own personality more and more ever day! Today I will show you the bubbledress I made her for the Project Run and Play sew along.
Last year I saw all the beautiful creations everybody made during the Project Run and Play sew alongs. But with two little ones it was just to hard to find the time tot complete a project on time. Let alone 4 in a row. That's why I like their new format for 2015. This way I can sneak in an hour here and there to get inspiration, plan and sew along. So in between searching that one specific piece of Lego (the piece of resistance) and fruitsnacks I managed to make this little dress.
I found a cute fabric at the local market during lunchbreak and thought it had just the right texture to give a nice bubble-effect. I didn't want to make the bubbledress exactly like the inspirational one because I thought it would be to bulky for a toddler. So the plan occured to make a bubble skirt with an attached bodice. She had outgrown the exsisting bodicepattern I used for here Oriental dress (I will show you that one later) and I didn't want to draft a new one. After a little search online I came across this pattern by The Cottage Mama. All you have to do to get the free pattern is to subscribe to her newsletter. The pattern was very easy to follow and includes two ways to make and turn (how often have you got out the seamripper on that one?) the bodice. I lengthend the bodice because I wanted more of a dropwaist.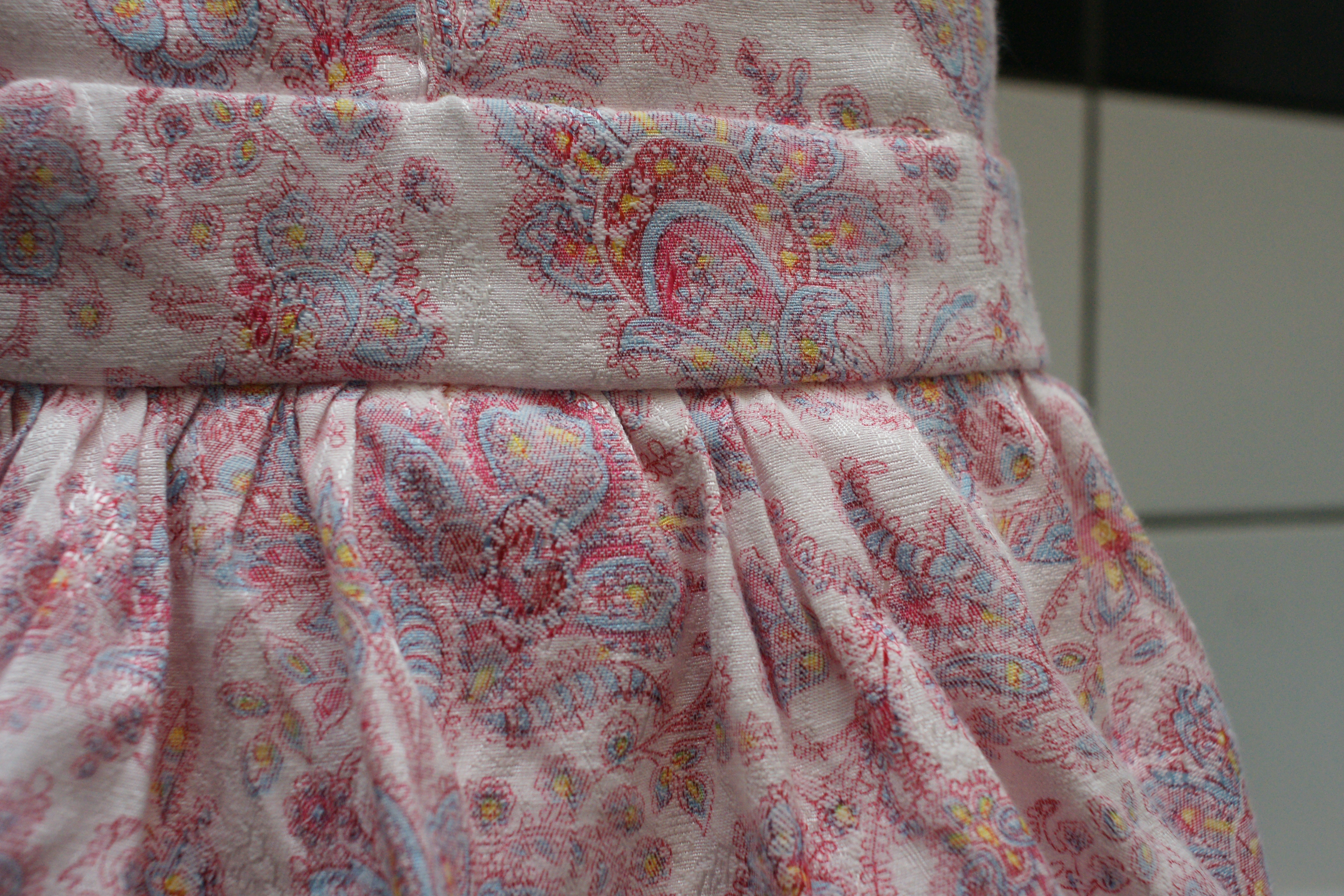 Next I found this tutorial for a bubble skirt. I made the skirt without the waistband and planned to attach it straight to the bodice. But ended up adding the waistband after al for a better look and length. I used butterflybuttons I had in my stash for while to finish it off. My little princess really likes her new dress and to be honest……so do I!