Pirate Boat Birthday Treats
Remember my post with the preparations for the pirate party? In this post I'll show you how to make pirate themed birthday treats. I made these cute little pirate boat for our boy as birthday treats for his classmates. They are really easy to make and only contain strawberry jam and egg cake. Here's a step by step tutorial on how to make them.
Supplies
Egg cake
Jam (strawberry)
Skewers
Pirate sails
Knife
Cutting board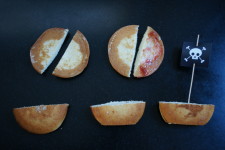 To create the sails I made a cut out of the Pirate can toss I used for the pirate can toss game. Pasted it in Word and printed it on heavy paper. I punched two holes in each sail and stuck them on the skewers.
To start cut your egg cake in half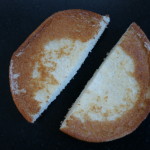 And cover one side with jam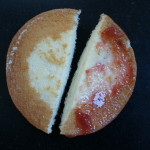 Now put both sides together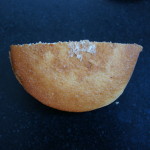 And cut a little slice of the bottom. This helps the boat to stand independently and not tip over! Which is a good thing for boats 😉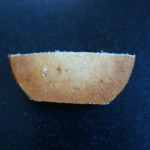 Add you sail an decorate if you want to. This makes a pretty straight forward birthday treat right?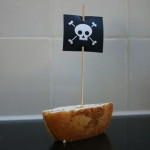 I covered the bottom of a serving tray with blue paper and covered it with cling wrap to create a sea for the boats.  But with about 30 boats this doesn't show in the pictures.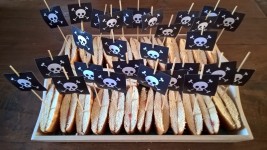 I hope you liked this quick tutorial and it helps you save time and have reasonable healthy and quick birthday treat. Stay tuned for Pirate party part 3!